Make the most of your shopping experience by creating
an account. You can:

Access your saved cars on any device.
Receive Price Alert emails when price changes,
new offers become available or a vehicle is sold.



Not registered? click here
Elevate Your Driving Experience With Ferrari For Rent Miami
Do you dream of the thrill and luxury of driving a Ferrari down the coast of Miami? Imagine yourself at the wheel, taking in the sights and sounds of America's Riviera in a style that is very Italian. Now, those dreams can become a reality with American rentals in Miami. With access to world-class sports cars never before available in South Florida, this is your chance to skyrocket past ordinary car rides so you can experience what it really feels like to drive an exotic vehicle.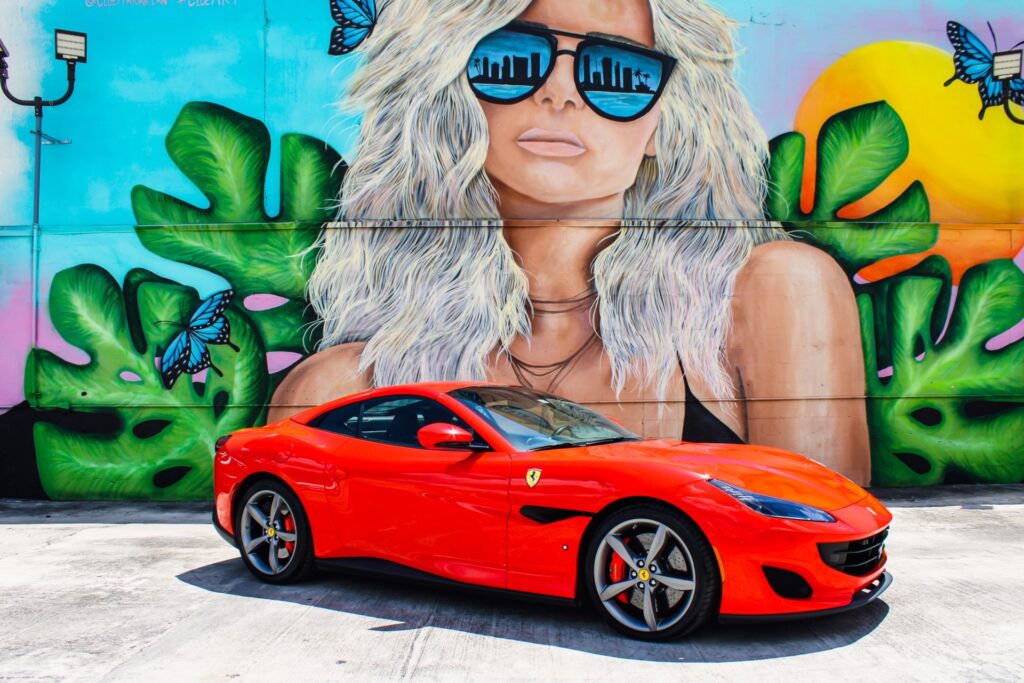 We have a variety of Ferrari models for rent in Miami at American Luxury Car Rental Miami. Our fleet includes the Roma, Portofino, Spider, and more. Whether you're planning a night on the town or a long weekend away from home, our selection has just what you need to make your driving experience truly unforgettable.
Why Rent A Ferrari In Miami?
When you rent a Ferrari in Miami, you get a unique and luxurious driving experience that is great for special occasions or just for the thrill of driving a high-performance luxury car. 
Luxury And Style
Driving a Ferrari in Miami can be a once-in-a-lifetime experience that will surely impress. The car looks great and has a powerful engine. Its iconic design and sleek lines make it a symbol of high-end exotic and luxury cars, and its interior is made with the best materials to make driving elegant and comfortable. 
Unforgettable Experience
From the moment you start driving, the power and performance of the car are sure to leave a lasting impression. When you combine the unique feeling of driving a Ferrari with the beautiful sights of Miami, you get an exciting and memorable experience. 
Perfect For Special Occasions
Whether it's a wedding, anniversary, or milestone celebration, a Ferrari can add an element of luxury and glamor to any event. The sleek and stylish design of a Ferrari is sure to impress you, and the experience will be memorable for everyone. 
Choosing The Best Model
At Ferrari For Rent Miami, we offer a variety of models to choose from. Our experienced and knowledgeable staff will help you select the perfect model for your needs, ensuring that your Miami exotic car rental experience is as enjoyable as possible. From our classic Ferraris to the latest and greatest models, there's something for everyone in our fleet.
Ferrari F8 Spider (2022)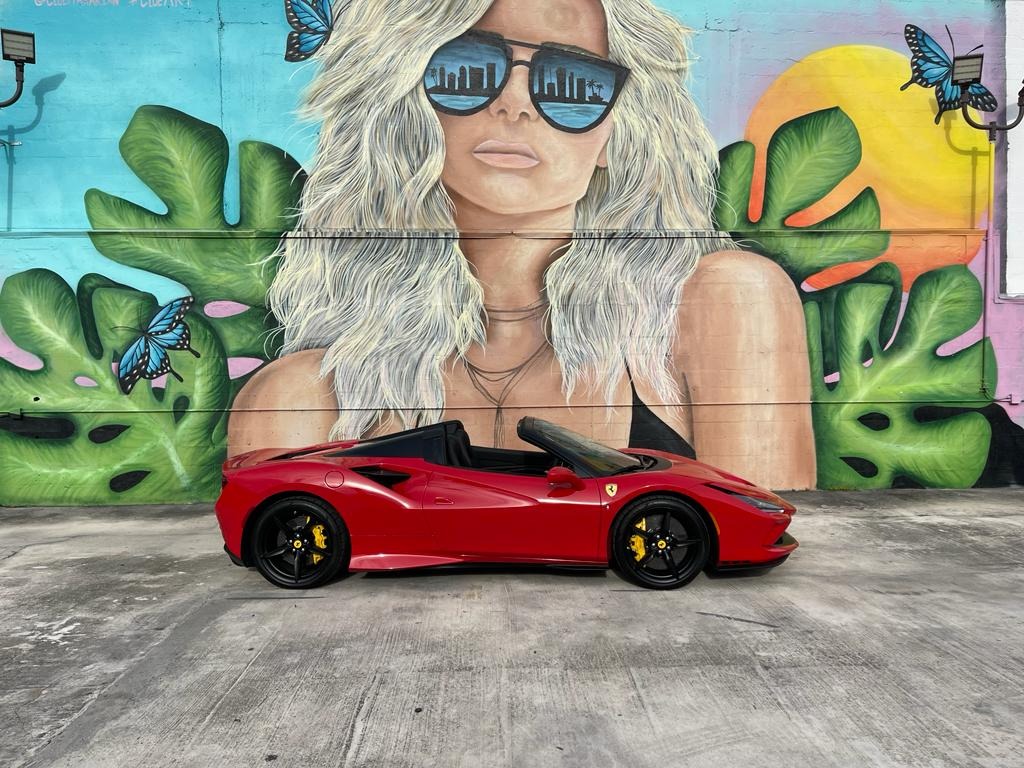 Experience the ultimate driving thrill with Ferrari's F8 Spider. This powerhouse of a car is equipped with a muscular 710 horsepower V8 engine, giving you power and torque on demand without compromising its signature sound. And for those sunny days in locations like Miami, switch up your ride quickly by retracting the hardtop roof—it's as easy as pressing one button! Go where few luxury cars have gone before while reveling in 45 years' worth of mid-engine design prowess that Ferrari has perfected over time, all wrapped up in an ultra-luxurious package designed to impress even the most discerning drivers. The F8 Spider: Power, Luxury, and Style—not just another sports car, but rather something truly special!
Ferrari Portofino (2020)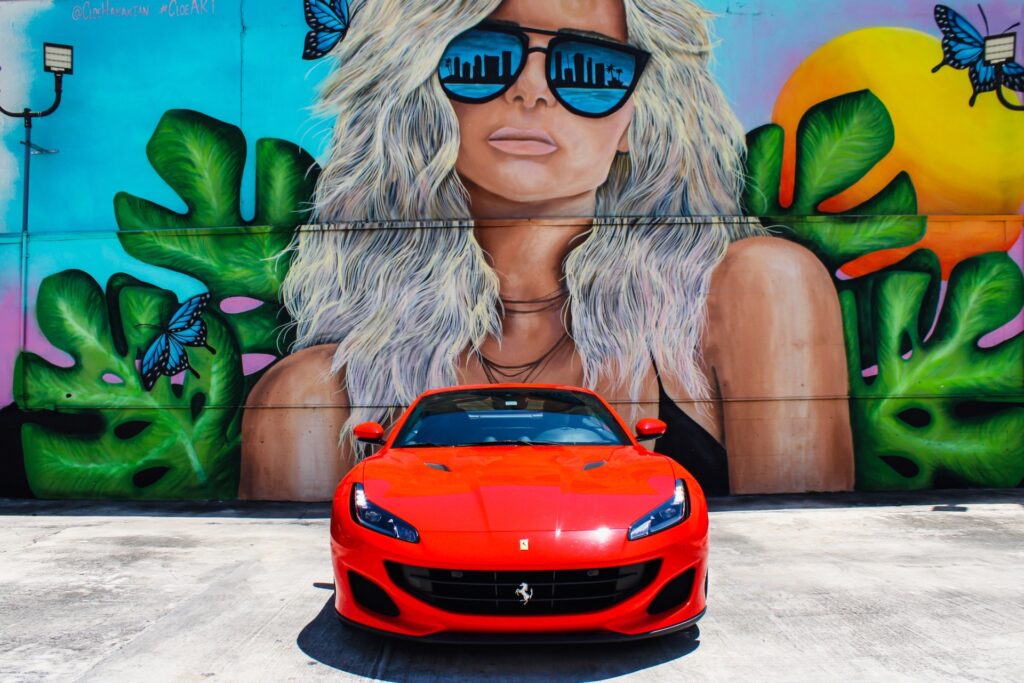 The Ferrari Portofino is a masterpiece of sophisticated style and breathtaking performance. Its sleek, aerodynamic design, paired with an awe-inspiring V8 engine, produces 591 horsepower for the ultimate driving experience! Featuring luxurious comfort and seating for up to 4 passengers, this grand touring convertible offers both practicality and thrills in equal measure. Whether you're traveling along the coast or racing ahead at breakneck speeds, one thing's certain: heads will be turning whenever you take your ride out on the road!
Ferrari Roma (2023)
Experience powerful performance and sleek style with the jaw-dropping 2023 Ferrari Roma. This masterfully crafted 2+2 coupe features a 3.9L V8 engine that packs an impressive 612 horsepower, making it match its modern aesthetic in power. Perfect for those who crave exclusivity and luxury sports car excellence, this ride is sure to make heads turn on your next adventure—or cruise down Main Street. 
Requirements For Renting A Ferrari In Miami
Different rental companies in Miami may have different rules about what you need to do to rent a Ferrari. It's always best to check with the specific rental company for their requirements and policies before making a reservation.
Age Restrictions
Generally, the minimum age to rent a Ferrari in Miami is 25 years old, and drivers must have a valid driver's license from the United States. Drivers who aren't at least this old won't be allowed to rent a Ferrari. 
Driver's License And Insurance
When renting a Ferrari in Miami, you must have a valid driver's license and full coverage insurance that includes liability, collision, and comprehensive coverage. The rental company will check your driver's license to make sure you are the right age and have a good driving record. 
Credit Card
When renting a Ferrari in Miami, it is necessary to provide a valid credit card. This is because the car must be pre-paid prior to pick up, and all additional fees associated with the Ferrari rental must be paid via credit card upon return. To make sure your card is still good, it should have a logo from a major financial institution on the front, and it shouldn't be past its expiration date. Some rental companies may also ask for a deposit to hold the reservation, which must also be paid for with a credit card. 
Tips For Driving A Ferrari In Miami
Driving a Ferrari in Miami can be an exhilarating experience, but it's important to follow some tips to ensure that you stay safe and get the most out of your Ferrari rental.
Familiarize Yourself With The Car
Before you hit the road in the Ferrari you rented, it's important to get to know the car. While the car itself may look intimidating at first glance, taking some time to get to know its features can help you make the most of your journey.
Be Mindful Of The Car's Limits
Ferraris are high-performance sports cars that can accelerate quickly and reach high speeds. Be sure to get adequate information before renting a Ferrari to get the most out of the performance while also being safe. 
Be Aware Of Traffic Laws
When driving a Ferrari in Miami, it's important to be aware of the different traffic laws and regulations. All drivers should adhere to the speed limit and obey all other road signs or laws as they would with any other car. Some common traffic laws are public intoxication, the use of cell phones while driving, and no tailgating. 
Choose Your Route Carefully
Miami has some great roads for driving, but be sure to choose your route carefully to avoid heavy traffic or areas that may be difficult to navigate. Stay on highways or scenic routes with clear signs to make sure your trip goes smoothly. 
Register With Us Today And Get Your Ferrari In Miami
At American Luxury Auto Rental, we offer a wide selection of Ferraris for rent in Miami. We have everything from classic models to the newest releases so that you can get the perfect ride for your next journey. All our vehicles are maintained and serviced regularly so that they run at their peak performance and are safe to drive. Reserve your appointment with us today and get your Ferrari in Miami. Enjoy the thrill of driving a Ferrari while experiencing the best that Miami has to offer. Let our experts help you make memories that will last a lifetime. Contact us to learn more about our rental services like yacht and house rentals, along with auto rentals!
Find your vehicle

Sort by