Make the most of your shopping experience by creating
an account. You can:

Access your saved cars on any device.
Receive Price Alert emails when price changes,
new offers become available or a vehicle is sold.



Not registered? click here
Things To Know Before Renting Ferrari In Miami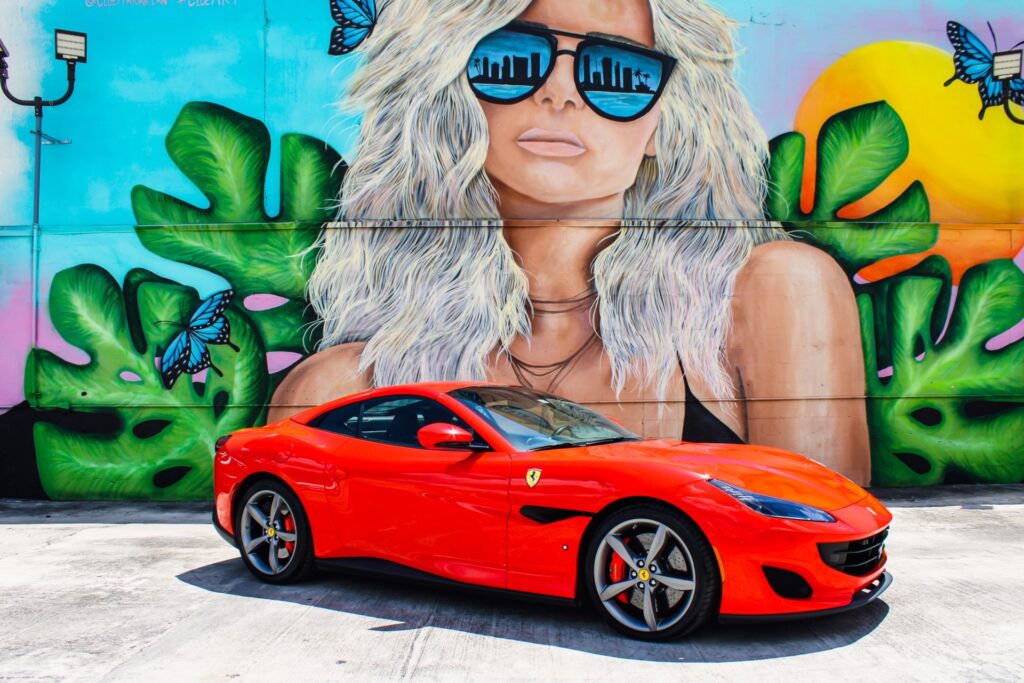 Are you ready to cruise the streets of Miami in a Ferrari? Ferrari is the most prestigious and exotic car brand in the automotive industry. Enzo Ferrari has been making luxury vehicles for years. But before you take off on your head-turning adventure, make sure you know what you are getting into by renting a Ferrari in Miami. From budget considerations to the legalities involved, be considerate to avoid mistakes when renting.
Renting a Ferrari with American Luxury Auto Rental will give you ease, as the knowledgeable team will help you out throughout the process. We provide premium luxury cars with exceptional rental service at a competitive rental price. Now you'll not be stuck in the hassle of paperwork, as we have it all. So, don't wait any longer; just grab the opportunity to enjoy the fastest ride in Miami.
Rental Policies
The rental policies can vary between various exotic car rentals. It's essential to read and understand the rental policies before renting a Ferrari to avoid any unexpected fees or charges. 
Age Limit
Although most luxury car rental businesses have set a minimum age of 25 to rent vehicles, some may even allow a minimum age of 21 for the renting of luxury cars. They usually charge an extra fee for the ones under 25 to rent a car.
Drivers License
If you want to rent a Ferrari in Miami, you must have a driver's license that is still good. Without one, you won't be able to rent any car, let alone a high-end sports car like a Ferrari. But if you're a tourist from another country visiting Miami, you might need an international driver's license if you're not an American. 
Insurance Policy
Rental companies usually require renters to have auto insurance. If you have your own auto insurance, it may cover the rental car. Otherwise, you can purchase insurance from the rental company. You can also look into the liability protection the rental companies provide. Some rentals may even require additional coverage to cover the collision and tire damage.
Security Deposit
Depending on which rental company you choose, you may need to provide a security deposit when you rent a Ferrari in Miami. This deposit is usually held on your credit card as a way to pay for any damage or extra miles that might happen during the rental period. The precise amount of the security deposit can vary from one rental company to another.
Vehicle Model
Prior to renting the car, you should look into the most common and popular Ferrari models in the rental business. Whether you want the F8 Spider or are looking for a Roma, rentals may have all the options for you. So, decide carefully.
Year
The Year of the Ferrari can be a great factor when renting a Ferrari. However, Ferrari is known to produce quality products from the start with powerful engines, so getting an older model Ferrari can set limitations to the modern experience of Ferrari. But those are usually for collectors, and the ones available to rent are rather newer models. 
Specs
Before you rent a Ferrari, you should find out about all of the features it has. This can be done easily through the internet and car expert websites. Knowing the features can alter your experience with Ferrari in a positive way.
Variants
While getting a Ferrari for rent and selecting the model, do ask about the variant of that model, as the specifications you searched on the internet may be missing if it is of the basic variant. Standard variant cars tend to have fewer features than top-of-the-line models.
Vehicle Condition
Before renting a car, it is always advised to check it. This can come in handy while returning the vehicle.
Mileage
It is also important to note the mileage of the car before you begin your rental experience. Keeping track of the mileage can help you avoid unexpected fees or charges related to excessive mileage when returning the car. By taking the time to document the mileage at the start and end of your rental period, you can maximize your enjoyment of the Ferrari without any surprises or added expenses.
Exterior
When preparing to rent a Ferrari in Miami, it is crucial to thoroughly inspect the vehicle for any pre-existing damages or defects. This can help you avoid any disagreements or disputes with the rental company upon return. Be sure to take detailed pictures of any damage and bring them to the attention of the rental company.
Interior
 It's also a good idea to check if the vehicle meets your needs regarding comfort and features. Make sure that the seats are comfortable and adjustable and that the car has all of the amenities that you require for a comfortable ride, such as air conditioning, navigation, and entertainment systems. Additionally, take note of the cleanliness of the car's interior. Make sure that the upholstery, dashboard, and carpets are free of dirt, dust, and debris.
Availability Of The Vehicle
Some cars, like Ferraris and other exotics, can be in high demand for rental purposes. Hence, ensuring availability is always beneficial for the customer.
Alternatives
In the event that the Ferrari is out of stock or in maintenance, you should always look for other services or alternatives that can provide you with a similar experience. One such option is the Lamborghini, a vehicle that is sure to provide an exciting driving experience. It is one of the best cars on the market because it has an advanced all-wheel-drive system and amazing speed. 
Pre-Booking
When renting a Ferrari, it's always best to plan ahead and pre-book your rental in advance. By doing so, you can ensure that the vehicle is available and that you get the most affordable price possible. Waiting longer and renting at the last minute will make you pay higher prices and have limited availability.
Waiting List
If there's no availability in the chosen Ferrari model and variant, you can always add your name to the waiting list and wait for the car to become available. This can come in handy when you are looking for a particular variant or a rare model of a Ferrari. However, be sure that the list is not too long, and you should be able to get the car in a few days. Here, the pre-booking will help you.
Budget
Budget is an obvious prerequisite to take into account before renting a car. Ferraris can usually be expensive to rent as they are considered both luxurious and exotic at the same time. If the car exceeds your budget, you can go for a different variant or model that lies within your range. Standard variant cars are usually cheaper as they tend to have fewer features than top-of-the-line models.
Cruise In Style With American Luxury Auto Rental
Finally, when you are ready to rent a Ferrari, American Luxury Auto Rental can help you find the perfect car for your needs. We offer an extensive selection of Ferraris and other high-end vehicles in Miami, so you can cruise around town with style and class. Whether for business or pleasure, our team is here to help you find the perfect vehicle to make your trip unforgettable. Reach out to us and let our team help plan your dream rental experience. For more information, please visit our website. We look forward to helping you get the most out of your next opportunity!
Find your vehicle

Sort by