Make the most of your shopping experience by creating
an account. You can:

Access your saved cars on any device.
Receive Price Alert emails when price changes,
new offers become available or a vehicle is sold.



Not registered? click here
Rent Tesla Miami: Go Green On Your Next Trip
Sustainability is a major concern in every sector of business and lifestyle nowadays. This is for the betterment of the future generation and their healthy lifestyles. To support such a cause, what better than to have an electric-powered Tesla on your next trip to Miami Beach? Experience the feel of these cars and consider getting one for yourself. Put aside fuel costs and emissions with Tesla, and you can enjoy all the amenities associated with driving a premium car while still being eco-friendly.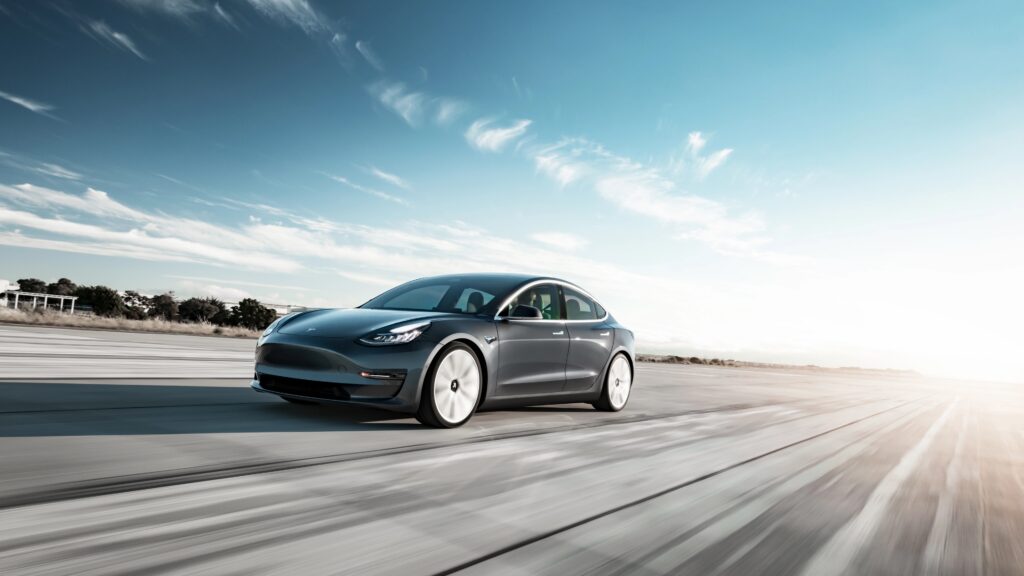 So if you're in the market for upscaling your ride without breaking the bank, then make sure you check out great deals at American Luxury Auto Rentals. With experienced staff and a large selection of cars, you can ensure that your experience with this Tesla Rental is smooth and enjoyable. With our flawless rental service, our cars are also in the best condition to drive.
Save The Environment
The destructive effects of carbon emissions on the ecosystem are becoming more widely recognized. Global warming, air pollution, and depletion of natural resources are some of the alarming effects of our continued reliance on fossil fuels. However, Tesla's electric vehicle is a silver lining in this bleak scenario.
Reduced Carbon Footprint And Environmental Impact
Renting a Tesla car can greatly contribute to reducing carbon footprint and promoting a cleaner environment. As electric cars do not use fossil fuels and run solely on electricity, they emit zero carbon dioxide and other greenhouse gasses. This means that they do not contribute to global warming and climate change, which are grave threats to our planet's survival.
Zero Emissions
When compared to gas-powered cars, Tesla cars release significantly less carbon dioxide and are known for zero emissions. Tesla cars emit an average of 83-89% less carbon dioxide than gas-powered cars. Furthermore, the company's electric vehicles use regenerative energy when decelerating or braking, which means that they recharge their battery while driving, making them even more energy-efficient.
Zero Noise
Apart from reducing carbon footprint, the use of Tesla's electric vehicles contributes to environmental conservation in another essential way. The internal combustion engine (ICE) used in traditional cars generates noise while in operation. Electric vehicles, on the other hand, are entirely silent. This attribute of Tesla's electric cars has a profound impact on the environment. It significantly reduces noise pollution in cities, towns, and residential areas where traffic is high.
Eliminate The Fuel Consumption
Be sure to spend zero cash on fuel. With the electric-powered vehicle, you can have no worry about spending and refilling fuel in today's economy.
Electric Powered
The electric motor in a Tesla car is powered by a rechargeable lithium-ion battery, which is charged using electricity from the grid or from renewable sources such as solar panels. This means that a Tesla car can be charged overnight, and the average charging time for a full charge is approximately six hours. With its fast charging capabilities, a Tesla car can be charged up to 80% in just 40 minutes using a supercharger station.
Great Mileage
Tesla cars offer great mileage that is unbeatable by most gasoline-powered cars. With just one full charge, you can drive for an incredible 300-400 miles depending on the model. This means you can travel long distances without any worries about running out of charge. Moreover, charging your Tesla car is also very convenient. Tesla has charging stations located at various points in Miami, where you can charge your car in just 30-40 minutes, which is incredibly fast when compared to other electric cars. 
Experience Modern Technology Like None Other
Tesla offers a range of advanced and innovative features that set it apart from other car manufacturers. These features assist the driver and passengers in various ways.
Safety Features
Tesla prioritizes driver and passenger safety as well as sustainability. Tesla has industry-leading safety measures. Collision avoidance and automatic emergency braking make driving safe and comfortable. These features safeguard you and your family from accidents. Multiple sensors and cameras help drivers navigate streets and highways. Tesla's autopilot feature steers acceleration and brakes, decreasing driver workload. The driver may focus on the road and surroundings while the automobile handles the rest, making driving safer. 
Driving Features
Tesla's driving is unique. The electric motor powers rapid acceleration and smooth handling. It makes driving smoother and more enjoyable. Your car doesn't pollute; therefore, you feel superior. Tesla Autopilot is a great feature. This innovative technology lets drivers rest and let the automobile perform most of the job. Cameras and sensors help the car avoid accidents. It's safe and convenient. Autopilot lets you relax and talk to passengers or enjoy the landscape. 
Infotainment Features
Tesla's infotainment system is also cutting-edge. Its clean UI and many functions make driving a pleasure. Tesla's infotainment system lets you stream music, watch the news, and play games. Tesla's infotainment system even responds to voice commands. You can access all system features while keeping your hands on the wheel. Simply say "change radio station" or "change climate control" to have the system do the rest. 
Smart Features
Tesla's mobile app offers even more fascinating features. The Tesla software lets you leave your pet in the car at the right temperature. Auto parking is another Tesla app highlight. This feature lets the automobile park without the driver. This is useful in narrow parking spots or busy areas. Another fantastic feature is car summoning. You can call your automobile to pick you up where you're waiting. For individuals who want their automobile ready or to prevent long walks, this is a game-changer. 
Luxurious Cruising
Tesla vehicles also offer a luxurious interior, with features like a massive touchscreen display, a premium audio system, and high-quality materials throughout the cabin. 
Comfortability At Its Finest
For those who prioritize comfortability, Tesla cars also offer a range of features to ensure the ultimate driving experience. The suspension is so smooth that you barely feel any bumps in the road. This ensures that even long journeys are comfortable for all passengers. Additionally, the spacious interior allows for optimal legroom, ensuring that everyone has enough space to stretch out and relax.
Great Power
Tesla cars provide exceptional torque (1300NM to 1500NM) and power beyond the wheels resulting in a great performance. Tesla has also developed the Ludicrous mode, which takes the car's performance even further. This mode enhances the already impressive acceleration and allows drivers to reach top speeds that were previously unimaginable. In fact, the Ludicrous mode increases the car's torque by up to 60% and can accelerate the vehicle to 60 mph in 2.4 seconds.
Get Your Tesla For Rent Today
Tesla's features make it one of the most advanced automobiles in the world. You can rent a Tesla car in Miami with American Luxury Auto Rental and experience modern technology like none other. Renting your Tesla with us is convenient, safe, and luxurious cruising at its finest, as you can find us at the best rental locations. Make sure to check out our selection of luxury cars today. Enjoy the best rental experience with the widest range of rental options, including not only cars but also house and yacht rentals. So reserve your booking now!
Find your vehicle

Sort by