Make the most of your shopping experience by creating
an account. You can:

Access your saved cars on any device.
Receive Price Alert emails when price changes,
new offers become available or a vehicle is sold.



Not registered? click here
Get In Touch With The Best Miami Ferrari Rental
Do you wish to experience the thrill of driving a luxurious Ferrari in Miami? If so, American luxury auto rental is here for you! With our selection of Ferrari cars and more exotic cars available daily, we can make sure that your time on the road will be truly unforgettable. Cruising along the sunny Miami coastline in a Ferrari is an experience that will stay with you forever. From its impressive acceleration to its elegant exterior design, renting one of these supercars for a day or weekend getaway is sure to be the highlight of your trip.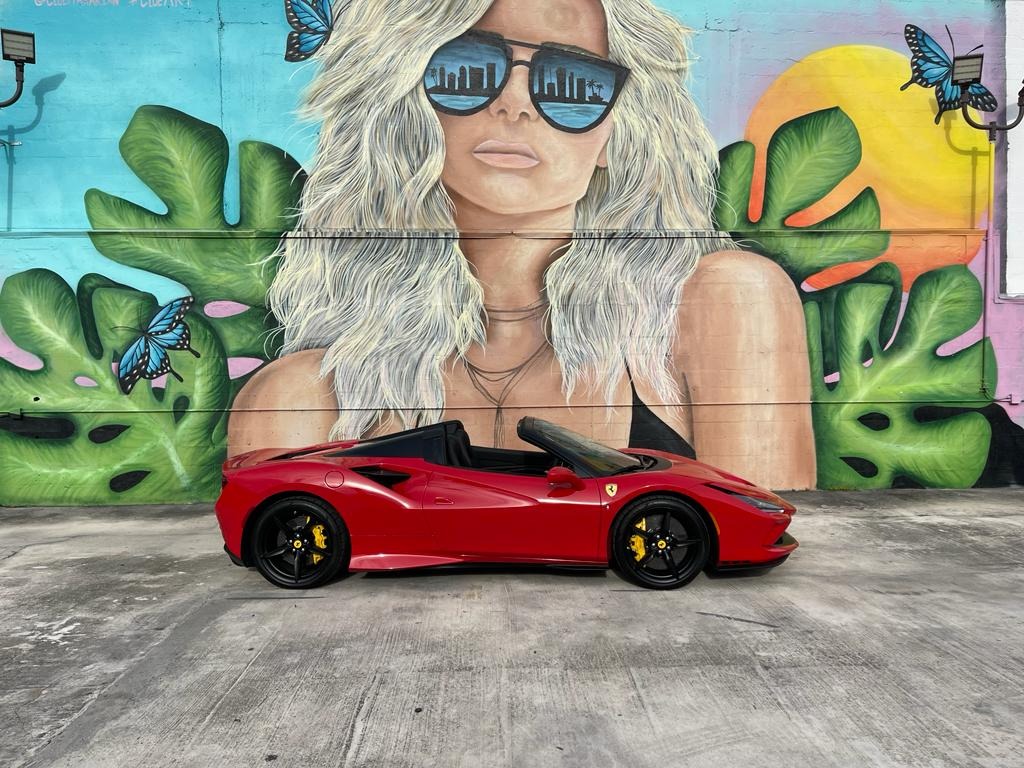 With our high-end service, we strive to give you a unique experience from start to finish. Whether you're looking for an amazing car for yourself or a special someone, we have something that fits any need or budget. Let luxury car rental help you explore south Florida's beautiful downtown area in style.
Benefits Of Miami Ferrari Rental
Driving a Ferrari is a luxurious experience that few people get to enjoy. Renting a Ferrari can add excitement and glamour to special occasions, such as weddings, anniversaries, holidays, or birthdays. Here are the basic benefits of renting a Ferrari from Miami Exotic Car Rental.
You can choose from a number of models that go beyond time, space, and speed. 

Our excellent customer service will make sure you have a special time and are well taken care of during your stay. 

Get access to the best exotic and luxury cars in Miami without having to buy one for yourself.

Take the opportunity to explore

Miami in a Ferrari

and experience its beauty from the road.

Spend a lovely time with friends and family for unforgettable memories.

Revel in the unique pleasure of driving an exotic car around Florida.
Popular Ferrari Models Are Available For Rent 
Ferrari is a world-renowned Italian sports car manufacturer founded in 1929 by Enzo Ferrari. Known for its groundbreaking performance and stunning beauty, Ferrari has become a symbol of power and prestige. The company produces some of the world's most advanced and powerful luxury cars, including the iconic F12berlinetta and LaFerrari. In Miami's exotic car rentals, you can find various Ferrari models ranging from,
Which Ferrari Suits Best For You?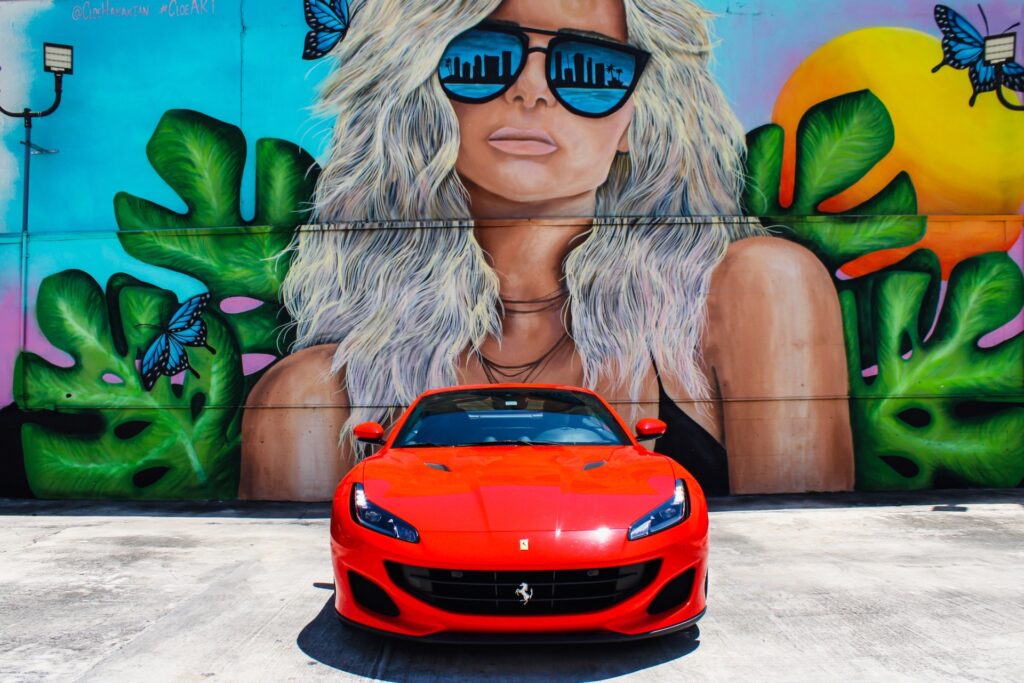 When it comes to choosing a Ferrari, there are a variety of models to consider. Each model has its own features and qualities, from the sleek and stylish 488 GTB to the classic and timeless F40. For those who crave speed and power, the 812 Superfast may be the perfect choice with its impressive V12 engine capable of reaching 211 mph. On the other hand, if you need more of an everyday sports car, the California T offers a comfortable ride and a retractable hardtop. No matter which model of Ferrari you choose, you're sure to have a thrilling and memorable ride. 
Factors To Consider Before Renting A Ferrari
The thrill of driving a Ferrari is an experience that many car enthusiasts dream of. However, not everyone can afford to own a Ferrari. Renting a Ferrari might be your best alternative if you're one of those people who has always wanted to drive this opulent sports car but cannot afford to purchase one. Below are five factors to consider before renting a Ferrari:
Safety And Technology Features
Ferraris are built with advanced technological features to ensure a smooth and safe drive. When renting a Ferrari, be sure to check the safety features, such as stability control, traction control, and anti-lock brakes. These features should be standard in all Ferrari models to ensure a safe driving experience.
Age And Condition Of The Car
Ferraris are high-performance vehicles that require special care and maintenance. Make sure that the rental company you choose maintains its vehicles to the highest standard. Ask about the age of the car and its condition, as an older or poorly maintained car could compromise your safety and enjoyment of the drive.
Rental Costs And Additional Fees 
Renting a Ferrari is not cheap, and you need to budget accordingly. Get quotes from different rental companies and compare their prices. Be sure to check for additional fees such as insurance, taxes, and fuel charges, which could add up to your total exotic car rental cost.
Insurance Coverage
Before you rent a Ferrari, you need to make sure that the company you rent from offers full insurance coverage. The minimum coverage should cover liability and collision, and it should also cover any damage or loss that happens during the rental period. It is also important to find out if high-performance cars like Ferraris have any special insurance requirements. 
Rental Period
Usually, you can rent a Ferrari for at least one day, but some companies may let you rent it for longer. Make sure to check the terms and conditions before signing the rental agreement, as some luxury car rentals may have restrictions such as a maximum mileage limit or an age limit. The rental rates may also vary depending on the duration of the rental period.
Maintenance
It is important to carefully read the rental agreement and find out who is responsible for any repairs or maintenance that may be needed during the time you are renting. Most of the time, the renter is in charge of routine maintenance and repairs, like oil changes and tire rotations. However, the rental company is usually in charge of major repairs. Also, check to see if the rental company offers roadside assistance or other emergency services. 
Availability And The Booking Process
Ferraris are high-demand vehicles and may not be available at all times. You may need to book well in advance to ensure availability. Check the booking process and make sure that it is convenient and secure.
Register With American Luxury Auto Rental
If you're interested in renting sports cars like Ferrari for an unforgettable experience, then look no further than American Luxury Auto Rental. With a wide selection of luxury vehicles, including Ferraris and Lamborghinis, we have the perfect luxury vehicle to suit your needs. Our rental process is simple and secure, and our customer service team is always available to answer any questions you may have. Reserve now to get started and join the growing community of luxury car enthusiasts! 
We look forward to assisting you in making your dreams a reality. So, rent with our best exotic car rental company in Miami and experience the thrill of driving a Ferrari!
Find your vehicle

Sort by