Make the most of your shopping experience by creating
an account. You can:

Access your saved cars on any device.
Receive Price Alert emails when price changes,
new offers become available or a vehicle is sold.



Not registered? click here
Travel In Style: Take A Vacation With Miami Exotic Car Rental
Car rental in Miami is the ultimate way to demonstrate, show off your personality, and wow everyone. From Lamborghinis, Bentleys, and Ferraris to Aston Martins and Porsches, Miami has something for everyone, whether it's a special occasion or a typical day. Whether traveling for business or pleasure, renting a car from an American Luxury Auto Rental with the largest inventory promises an outstanding experience. Our personalized customer service means you can truly enjoy every mile while making lasting memories on the journey. Plus, our competitive rates ensure that every traveler gets great value for their money without sacrificing quality. So don't wait another minute; experience travels in high definition with our coolest cars.
Benefits Of Renting An Exotic Car In Miami
Every business needs a flexible and reliable transportation service, whether it's for important customers and executives or for employees who need to get to and from work every day. There are numerous benefits to renting an exotic car in Miami, including the following:
Incomparable Elegance And Style
Exotic vehicles are intended to be the pinnacle of luxury, flair, and performance. Hiring an exotic car in Miami provides guests with the opportunity to experience the love of driving a high-end vehicle, making for an amazing experience.
Enhances Your Experience In Miami
Tourists can see Miami in style and comfort by taking a fancy car through the city. Tourists can enjoy the beautiful scenery and make a statement with their choice of vehicle when they rent an exotic car in Miami. 
Inspire Business Associates
If you're in Miami for business, renting an exotic car can be a great way to impress your clients or coworkers. When you show up in a luxury car, you'll leave a lasting impression and show that you care about doing things right. 
No Maintenance Or Storage Costs
Exotic automobile ownership may be expensive, and service charges can soon add up. Renting an exotic car in Miami removes these expenses and restrictions, allowing tourists to enjoy the beauty and performance of these vehicles without paying for any extra expenses.
Try Before You Buy
If you're planning on purchasing an exotic car, renting one in Miami is a great way to drive numerous types before choosing one. This helps you get a sense of the vehicle and determine which model is best for you.
Professional Chauffeur Service
Tourists who want to relax and enjoy the city in style can hire a skilled and experienced chauffeur from many luxury car rentals in Miami. These professionals offer many benefits, such as door-to-door service, guides who know the area well, safe and reliable transportation, and an unmatched level of privacy. Whether it's for a business meetup or a family dinner, the chauffeurs of Miami's exotic car rentals are reliable and offer a high level of service. 
Types Of Exotic Cars Available For Rent In Miami
There are many exotic car rental companies in Miami, giving visitors a wide range of high-end cars to choose from. Check out some popular luxury car rental options in Miami:
Lamborghini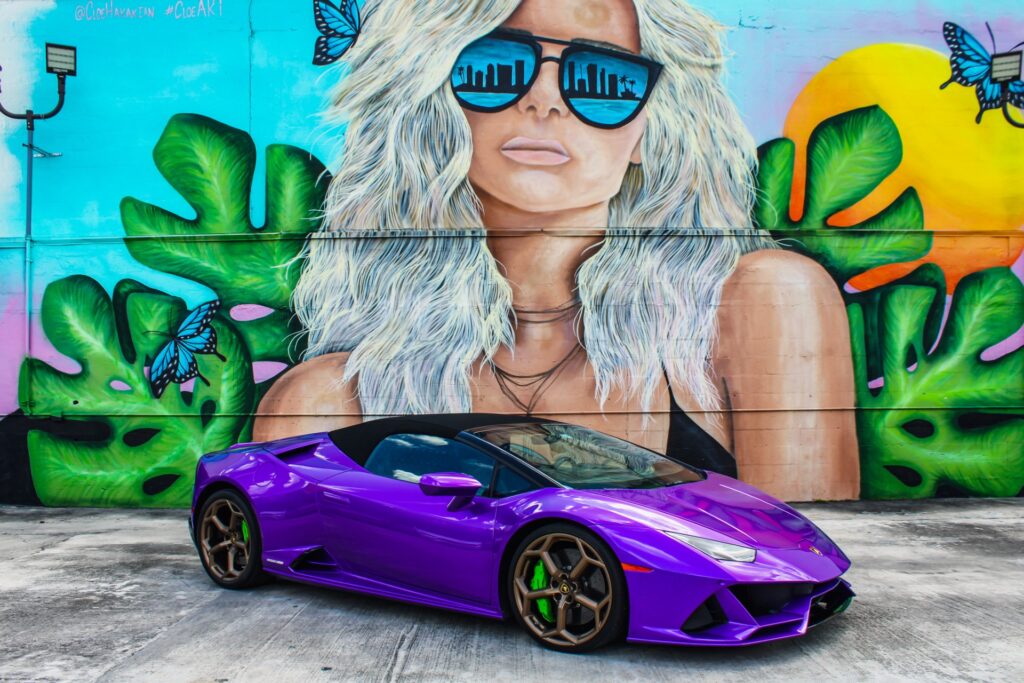 Lamborghinis are well-known Italian supercars that are known for their powerful engines and sleek, aerodynamic designs. They're a popular choice among exotic car enthusiasts and come in a variety of models, including the Aventador, Huracan, and Urus.
Ferrari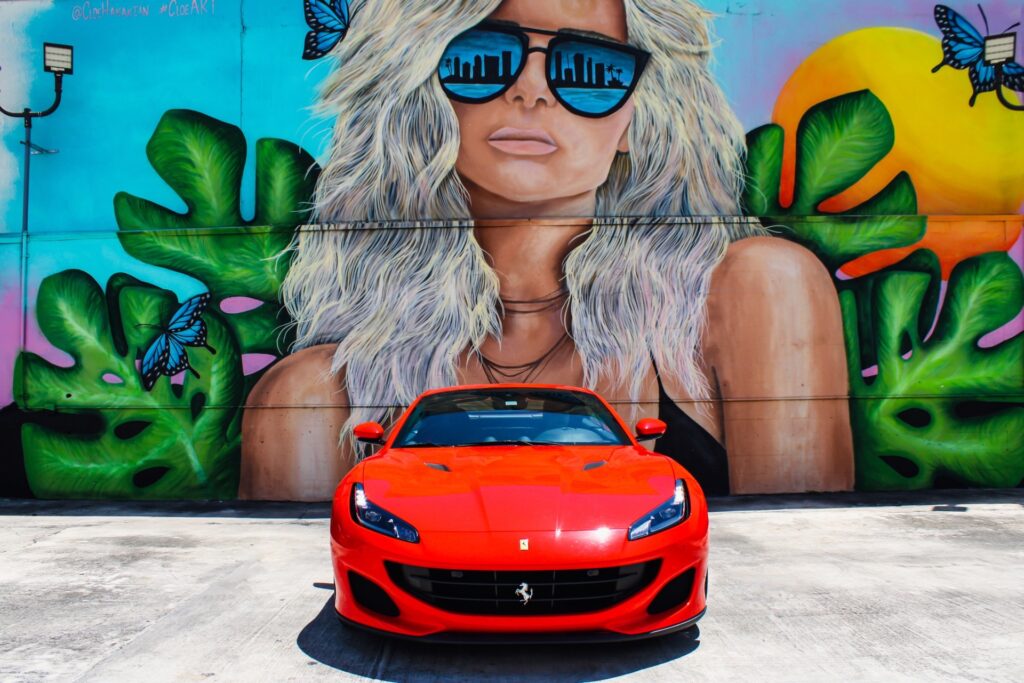 Ferraris are synonymous with luxury and performance and are popular among vehicle enthusiasts. The 488 Spider, F8 Tributo, and Portofino are among the models available from the Italian manufacturer.
Porsche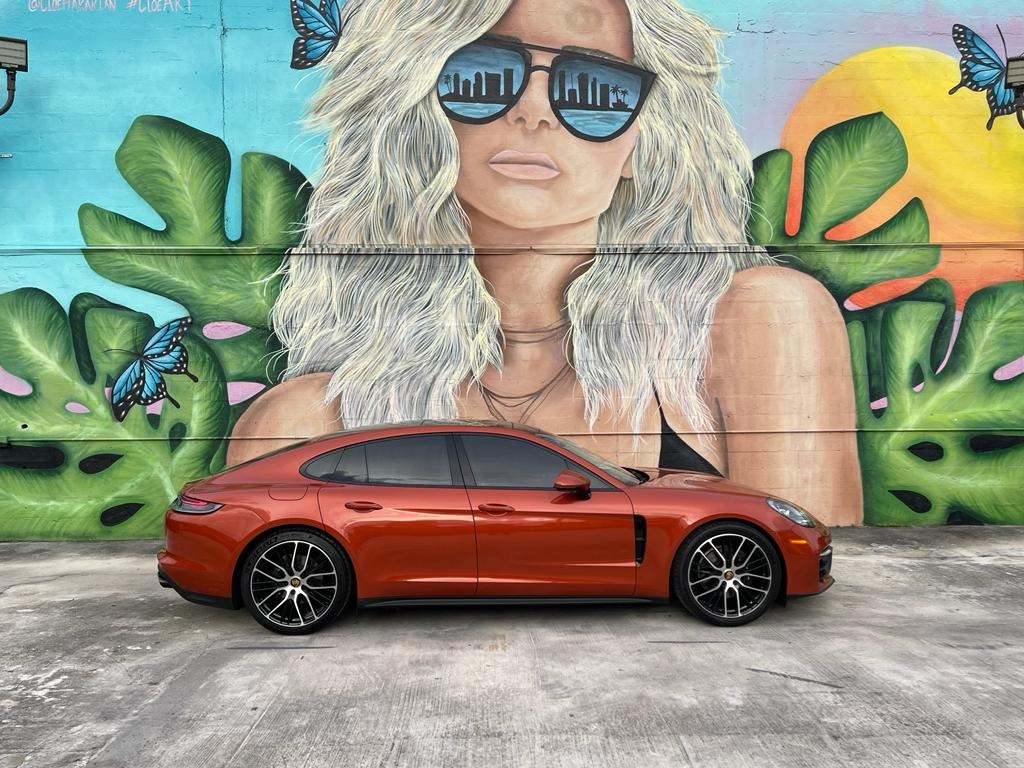 Porsches are high-performance German sports cars famous for their precision engineering and handling. They're a popular choice among automobile fans and can be found in an array of models, including the 911, Cayenne, and Panamera.
Rolls Royce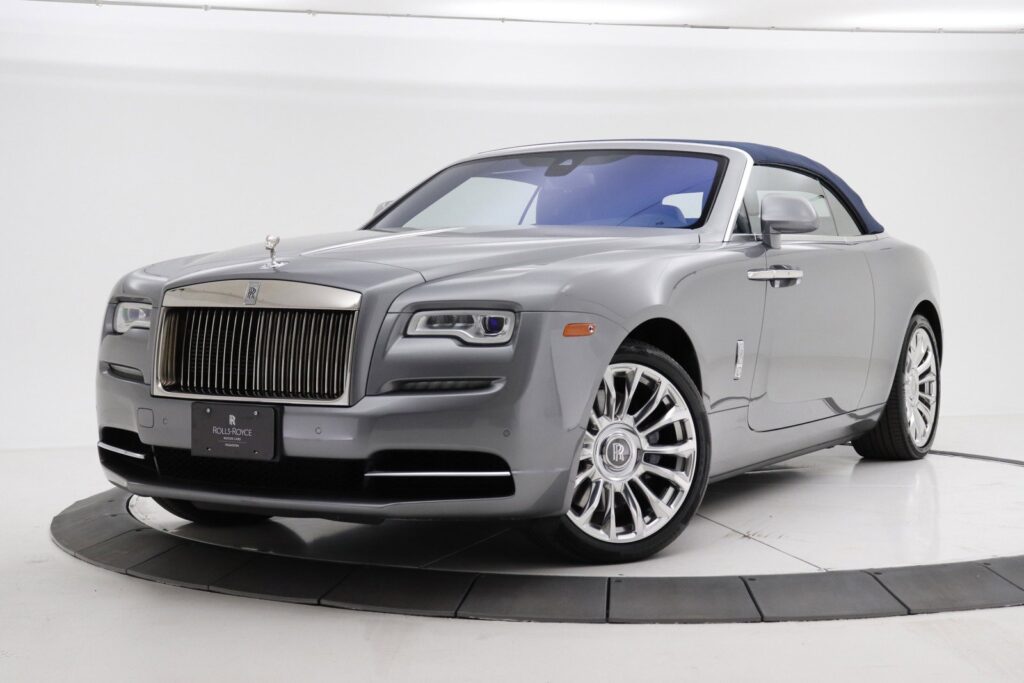 Rolls-Royces are British luxury cars that are known for their style and elegance, as well as their high-quality craftsmanship and attention to detail. They're popular for weddings, special celebrations, and business gatherings.
Bentley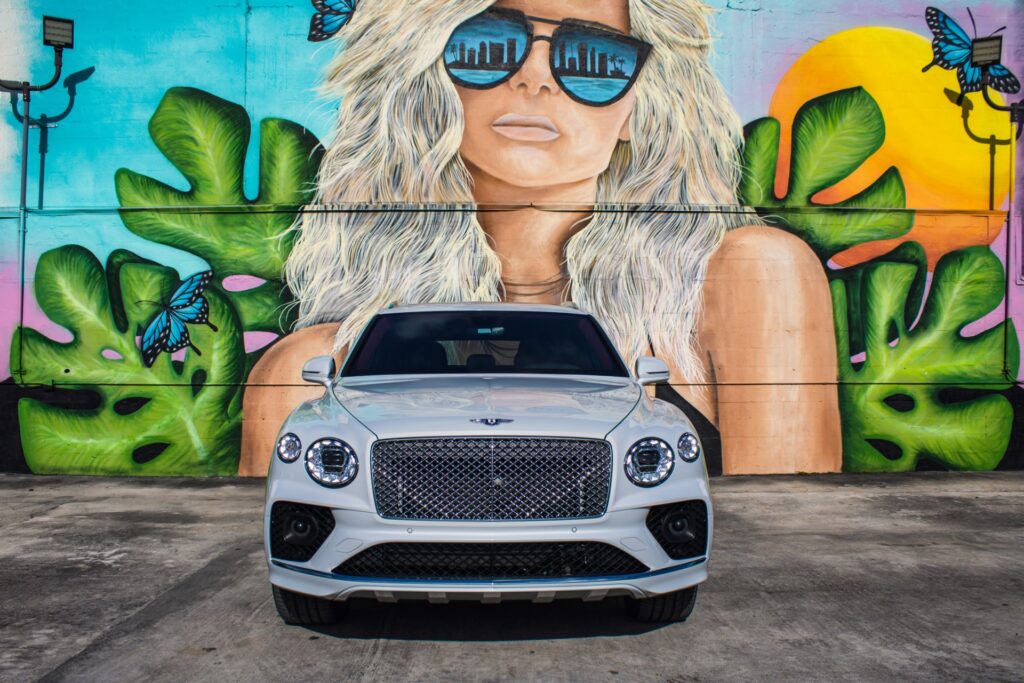 Bentleys are renowned for their timeless elegance, incomparable comfort, and impressive performance. Featuring cutting-edge technology and exquisite craftsmanship that has come to typify the British brand, these luxury cars are a popular choice for those looking to make an impression during wedding ceremonies, special occasions, and corporate travel. From the powerful motors found in the Continental GT to the luxurious Bentayga, Bentleys are sure to provide a memorable experience.
Mercedes-Benz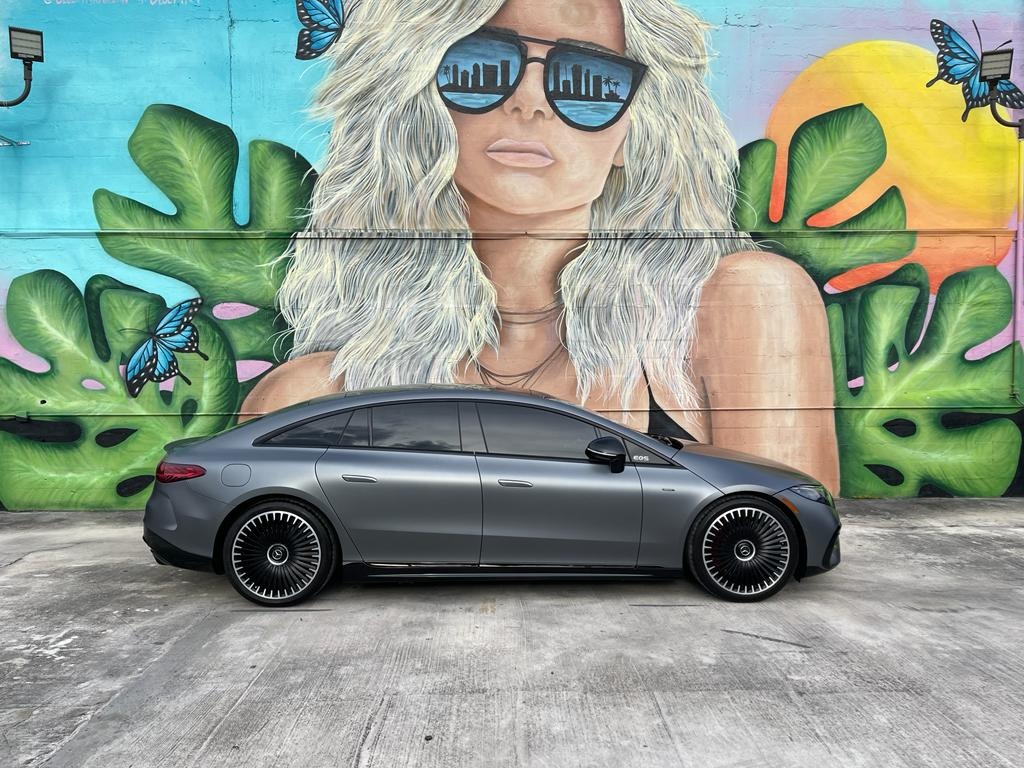 Mercedes-Benz is a German luxury car company famous for its cutting-edge technology and high-end equipment. They have several models to choose from, including the S-Class, G-Class, and AMG GT.
McLaren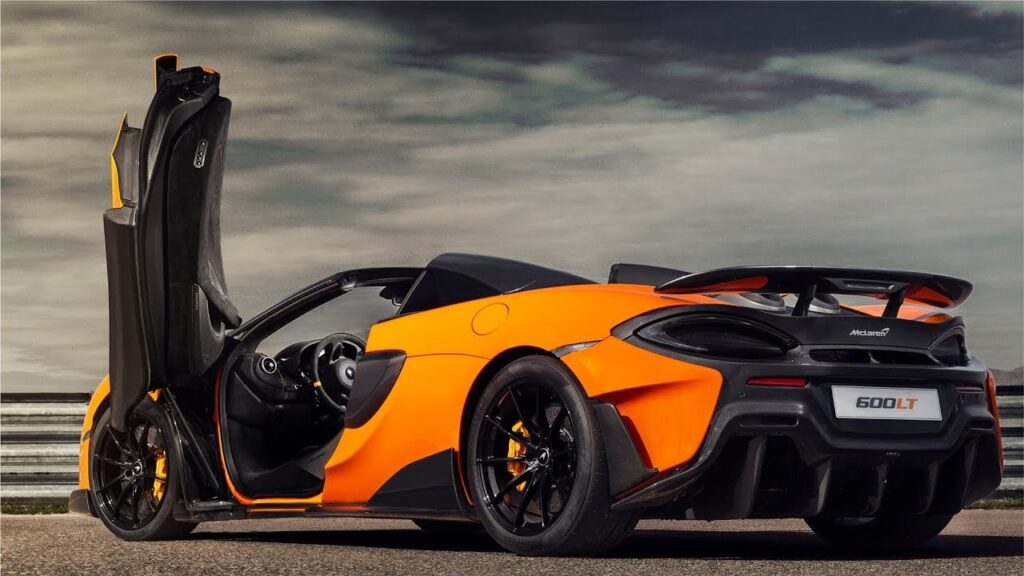 McLaren cars are high-performance British supercars known for their aerodynamic looks and precise handling. They're a popular choice among automobile enthusiasts looking for the utmost in driving performance.
Best Places To Visit In Miami With An Exotic Car
Miami is a thriving city with many things to explore, and experiencing it in an exotic car can make it more enjoyable. Here are some of the top sites in Miami to visit in an exotic car:
South Beach, Miami
South Beach Miami is a famous tourist spot in Miami that is known for its beautiful beaches, Art Nouveau buildings, and lively nightlife. You can travel down Ocean Drive in an exotic car and take in the sights and sounds of this historic area.
Miami Beach Marina
If you want to go fishing or enjoy some waterfront cuisine, the Miami Beach Marina is a terrific spot to go. You may park in elegance and enjoy the views of the yachts and boats docked at the marina if you have an exotic car.
Little Havana
Little Havana is a thriving neighborhood recognized for its Cuban culture, cuisine, and music. You may explore the streets of this vibrant area in an exotic car and feel the energy and excitement of Miami's Latin culture.
Vizcaya Museum And Gardens
The historic mansion and grounds of the Vizcaya Museum and Gardens show what Miami was like in the past. You can drive an exotic car to this historic property and look around its beautiful gardens and luxurious rooms. 
Wynwood Walls
Wynwood Walls is an outdoor art gallery with bright murals and street art by local and international artists. You may cruise along the streets of Wynwood in an exotic car and take in the bright and artistic artwork.
Tips For Renting An Exotic Car In Miami
Hiring an exotic car in Miami can be a thrilling and unforgettable adventure. Here are some pointers to remember when renting an exotic car in Miami:
Do Your Research
Before renting an exotic car, do some research to find a reputable rental company. Look for online reviews and ratings, and make sure the company has a good track record for customer service and vehicle maintenance.
Book In Advance
Exotic automobiles are in high demand, particularly in Miami. It's best to book ahead of time to ensure you get the automobile you desire. This will also allow you to compare pricing and rental policies with other companies.
Understand The Rental Policies
Ensuring you understand the rental policies of the company you're renting from is essential to ensuring a smooth and successful exotic car rental experience. Before signing a contract or making any payments, be sure to read through the company's insurance coverage, fuel policies, mileage restrictions, and additional fees or charges. It is important to make sure these details are clearly outlined to avoid any surprises or misunderstandings.
Pick The Best Vehicle For Your Needs
When renting an exotic car in Miami, it's important to consider your budget, the number of passengers you'll be driving with, and your intended driving style. Exotic cars come in a variety of shapes and sizes, ranging from two-seaters to eight-seater luxury SUVs.
Drive Responsibly
Exotic vehicles are strong machines that must be driven with care and attention. Observe traffic laws and regulations, minimize aggressive driving, and maintain your vehicle to avoid accidents or damage.
Enjoy The Experience
Renting an exotic car in Miami is a unique and exciting experience. Take the time to enjoy the sights and sounds of the city and make the most of your rental experience.
Take A Drive Through Miami In Style With Our Exotic Cars
Nothing beats an American Luxury Auto Rental if you're looking for a luxurious and thrilling way to explore Miami. Whether you want to go to the beaches of South Beach, drive through the busy streets of Little Havana, or enjoy the views at the Vizcaya Museum and Gardens, an exotic car will make your trip unforgettable. With our wide selection of vehicles, you can find the dream car according to your needs and budget. So go ahead and book an exotic car today—and let the adventure begin!
Find your vehicle

Sort by