Make the most of your shopping experience by creating
an account. You can:

Access your saved cars on any device.
Receive Price Alert emails when price changes,
new offers become available or a vehicle is sold.



Not registered? click here
Book Lambo Rental in Miami For an Exciting Driving Experience
Miami is a city known for its lavish lifestyle, and what more pleasing way to experience it than behind the wheel of a Lamborghini? American Luxury Auto Rental is a high-end car rental company and Lamborghini rental in Miami that rents out a variety of Lamborghini models. Lamborghini is an Italian manufacturer known for its sleek and stylish designs, powerful engines, and impressive performance. Let's check out the models from our exotic car rental in Miami!
Lamborghini Urus
American Luxury Auto Rental is a luxury vehicle destination. Lamborghini is a dream car from Italy. It looks cool and goes fast. One of the models you can rent is called the Urus, and it has a powerful engine, a stylish design, and amazing performance!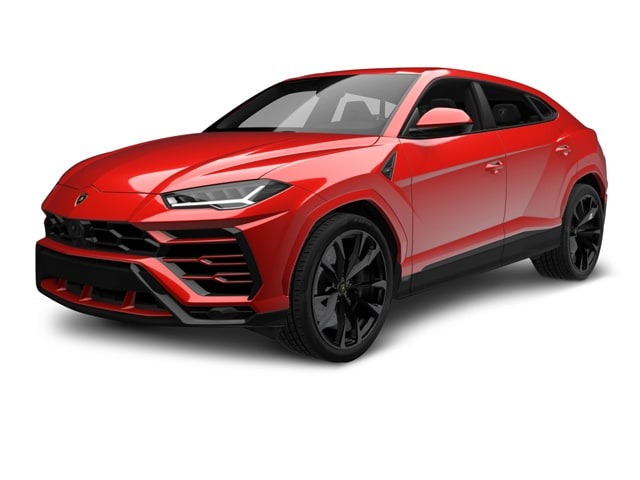 The Lamborghini Urus is not just an exotic SUV that says it is a supercar. It is a supercar with an SUV body. That is demonstrated by the twin-turbo 4.0-liter V-8's 657 horsepower and the vehicle's astounding performance on well-known racetracks, including the new Performance model's shattering of the Pike's peak SUV record. That recently unveiled lighter and faster model highlights Lamborghini's dedication to ensuring the Urus lives up to the brand's unique heritage. This high-riding Lambo is the only vehicle in the showroom that can tow a trailer and carry more than two passengers.
Lamborghini Huracan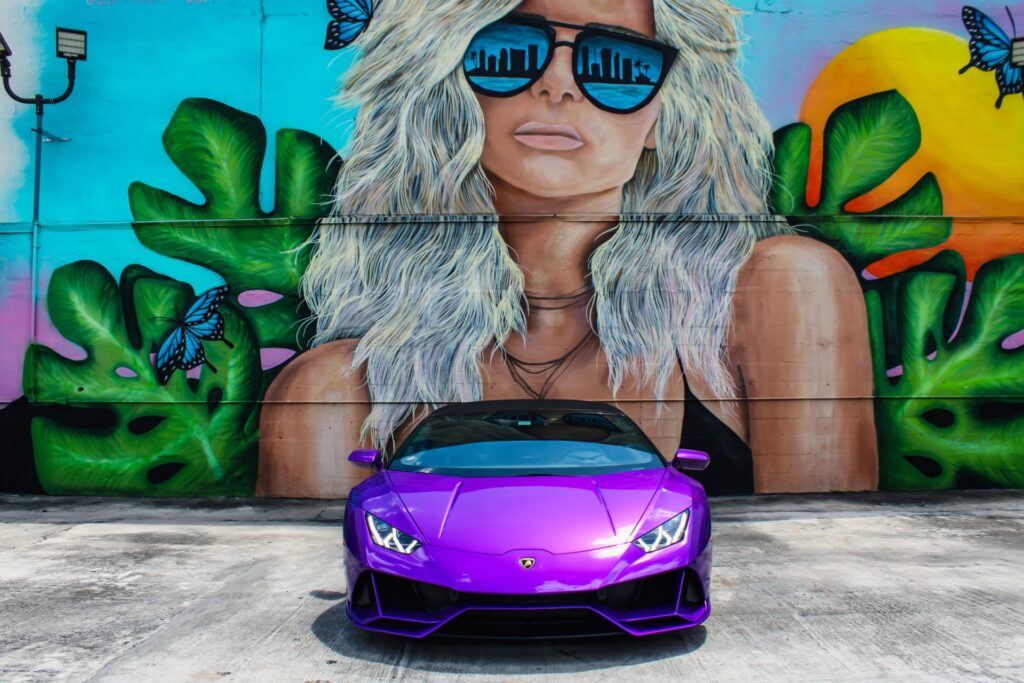 Another one of the Lamborghini models that American Luxury Auto Rental offers is the Huracan. This super sport utility vehicle has a 5.2-liter V10 engine and an impressive 610 horsepower!
It's been designed for maximum handling and performance, so you can expect plenty of thrills when you take it out on the road. The outside is sleek and stylish, and the inside has all the high-tech features you'd expect to find in a luxury car.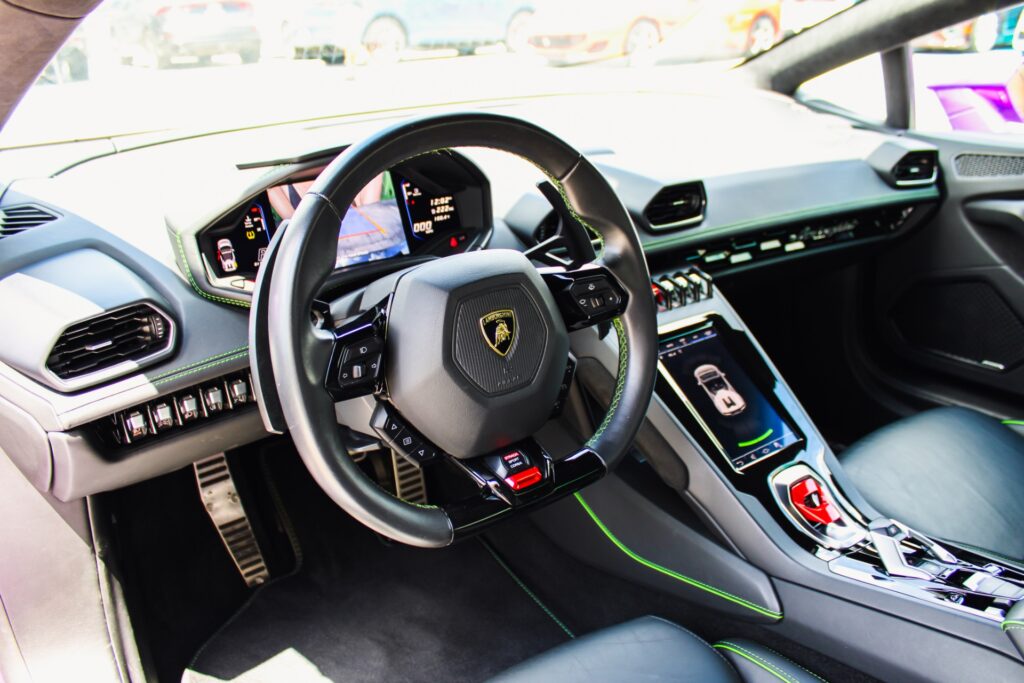 The Lamborghini Huracan's interior was made with the greatest care and attention to detail. It features luxurious leather upholstery, state-of-the-art technology, and advanced safety features. The interior is designed to be comfortable and functional, providing luxury and elegance. In addition to its ergonomic design, the Huracan has an impressive sound system, so you'll have all the right tunes to pump your adrenaline while enjoying your Miami vacation!
Lamborghini Aventador
The Lamborghini Aventador is a powerful supercar that looks impressive and offers an unmatched driving experience. The 6.5-liter V12 engine produces up to 730 horsepower, allowing it to achieve 0–60 mph in just 2.9 seconds and a top speed of 217 mph. This makes it one of the world's fastest and most powerful cars.
The interior of the Aventador is just as impressive as its exterior, with leather upholstery, sporty accents and features, and a digital infotainment system that puts all the driving controls within reach. It also includes advanced safety features to keep you safe on your rides.
The exterior while driving the Aventador is simply breathtaking. The sleek and stylish design turns heads, while the powerful engine emits a throaty roar that will make you feel like the king of the road.
Lamborghini Gallardo
The Lamborghini Gallardo is a classic high-performance exotic car that came out in 2003. It quickly became known as one of the most famous Lamborghini models. The exterior is sleek and modern, with bold curves that give it an aerodynamic edge. The inside of the Gallardo is just as nice, with leather seats, high-tech features, and enough room for you and your passengers.
Customers can rent either the Gallardo Spyder or the Gallardo LP560-4 from American Luxury Auto Rental and feel what it's like to drive a Lamborghini. The Spyder model has a unique convertible top that makes driving in the open air an experience you'll never forget. It's powered by a 5.2-liter V10 engine with up to 570 horsepower, allowing it to reach a top speed of 203 mph.
The Gallardo LP560-4 is the more performance-oriented version of the Gallardo and features an updated 5.2L V10 engine that produces up to 560 horsepower. It also comes with advanced all-wheel-drive technology for superior handling and traction.
No matter which Lamborghini model you choose, you can expect an unforgettable driving experience that will make any road trip thrilling near Miami Beach. American Luxury Auto Rental offers the latest and greatest models from Lamborghini so that their customers can experience the power and performance of these iconic cars.
Why Lamborghini Rentals Are the Best Option
Lamborghinis are some of the most famous and powerful sports cars in the world, and driving one is an experience you won't forget. Here are some motives why you should choose Lamborghinis from an exotic car rental company:
Sleek and Stylish Design
Lamborghinis stand out from other cars due to their sleek and stylish design. Every curve has been carefully considered to maximize performance and efficiency when driving. The iconic look of a Lamborghini is instantly recognizable, with its angular lines and angular headlights.
Exceptional Performance
Lamborghinis are equipped with powerful engines that deliver exceptional performance. These cars are designed to go fast, with some models reaching over 200 miles per hour. With a Lamborghini rental, you'll experience the thrill of driving a high-performance sports car.
Advanced Safety Features
Lamborghinis come with advanced safety features, such as anti-lock brakes and electronic stability control. These features ensure that you and your passengers are safe when driving the car. Other features include multiple airbags, an advanced braking system, and lane departure warnings.
Reliable Quality
Lamborghinis are known for their reliability and dependability, which is why they are one of the most popular cars in the world. These vehicles are designed to last, with quality parts and construction that can withstand the test of time.
Unforgettable Experience
No matter which model of Lamborghini you rent, you'll have a once-in-a-lifetime experience. Everything about driving a Lamborghini is made to be exciting, from how it looks to how fast it goes. Driving a Lamborghini will make any road trip that much more thrilling.
Unmatched Comfort and Luxury
Despite their high-performance capabilities, Lamborghinis are also known for their luxurious interiors. These cars are designed with premium materials and advanced technology, making for a comfortable and luxurious driving experience. With a Lamborghini rental, you'll feel like a VIP as you cruise through the streets of Miami.
Explore Our Huge Inventory of Luxury Cars!
American Luxury Auto Rental is the premier provider of exotic or luxury rentals in Miami. We have an extensive selection of Lamborghinis for rent and other exotic vehicles. Whether you're looking for a luxury sedan, convertible sports car, or SUV, we have the perfect luxury vehicle to make your trip even more special. Contact us today to explore our selection of exotic car rentals!
Find your vehicle

Sort by