BRING BACK THE SUNDAY DRIVE DAYS OF YORE
As many people continue to work from home and practice social distancing due to the COVID-19 pandemic, they are looking for safe ways to fill their downtime at home. Baking bread at home from scratch, taking up home crafting projects, and extended lunches are officially back from the past and on-trend topics.
Our team from American Luxury Group would like to throw our hat into the ring and offer our favorite to the list. And, our suggestions will safely get you out of the house: the Sunday drive.
Think about an asphalt pleasure cruise through Wynwood and Little Havana down Calle Ocho. You can take in vibrant street art from a luxury car's safety and comfort while learning a little bit more about Cuban history and culture from some of Miami's oldest structures.
Hop behind the wheel of a luxury auto rental for comfort and performance with no destination.
Think about the days of old, long before Google Maps told us precisely where to go. A simple drive could serve as the antidote you need during this time of social isolation.
When was the last time you got in the car and just drove? Now might be the best time to get in, step on the gas, and go on a Sunday drive or even a Wednesday afternoon drive for that matter. You can go for a spin at any time you want with American Luxury Group luxury car rentals.
CRUISE MIAMI (SAFELY) IN STYLE
There is no wrong way to take in a leisurely drive, and why not do it in a luxury or exotic vehicle like a Ferrari rental in Miami.
While the most renowned luxury auto rentals will tout their vehicles powerful engines and smooth rides, the absolute best cars can offer something extra, even for a singular automotive experience for an afternoon out of the house.
To put it plainly, luxury and exotic vehicles tend to be precisely that: luxurious and exotic.
There's just a different feel to the experience in a car's cockpit with a Ferrari 488 Spider or Portofino Spider sports car's storied race history.
The 488 is the latest chapter in superb, open-top sportscar refinement. A lightweight, aerodynamic, inventively designed underbody keeps the car light and agile as you sprint through South Florida. This Ferrari delivers high revs, powerful acceleration, and razor-sharp performance.
Similarly, Ferrari designed the Portofino Spider with driver delight in mind. The retractable hardtop convertible is the perfect way to enjoy (socially-distanced) spacious headroom as you take in the salty spray of Biscayne Bay. The Portofino Spider even provides two rear seats, suitable for short trips with family and friends.
Where these Ferrari vehicles provide a refined driving experience, the Lamborghini Aventador S offers the same open-air driving thrills with untamed, aggressive performance. This car accepts no compromise regarding design, specially engineered as a tribute to the aerospace industry.
Want an electrified driving experience? Don't settle for anything other than a Lamborghini rental.
WHY NOT BRING THE WHOLE FAMILY? | LUXURY CAR RENTALS IN MIAMI
No matter the scenario, in dark times, one thing remains vital above all others: staying together. The former Sunday drives of yore brought light in dark days to families who just needed to sample some sunshine.
Perhaps the next generation will recall the days their parents took them on a "Sunday drive" in a luxury or exotic car during the strange times when school suddenly stopped.
No matter the reason, when you want to ride in style with a luxury or exotic vehicle, there is no better choice than a Porsche rental from our team. Namely, the new 2020 Porsche Cayenne Coupe S.
The Cayenne Coupe exhibits a striking appearance, as well as impressive performance. This Porsche may not seem different from the exotic car rentals mentioned above. Still, the Cayenne Coupe additionally provides the necessary seating and cabin space to embark on your next adventure with family or friends.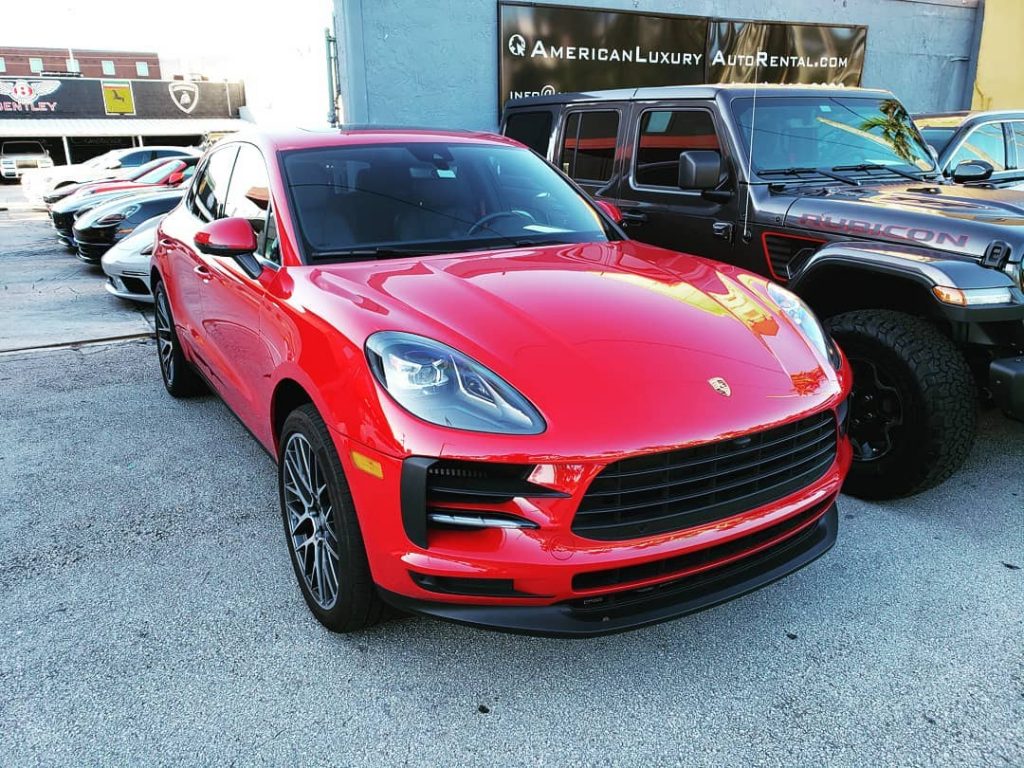 IT'S TIME TO TREAT YOURSELF | LUXURY AUTO RENTAL FROM AMERICAN LUXURY GROUP
Getting out of the house during your isolation, quarantine, lockdown, whatever you want to call it is ultimately, an escape. Get dressed up and get behind the wheel of a luxury auto rental and feel like you're going out for your next adventure.
Take an imposing, one-of-a-kind vehicle for a drive down South Beach, Miami Beach, or even through your local neighborhood. People and cars aren't mean to sit idle for very long. To find out more about our exotic luxury fleet or to rent a car, call American Luxury Group today at (305) 871 7700!