Make the most of your shopping experience by creating
an account. You can:

Access your saved cars on any device.
Receive Price Alert emails when price changes,
new offers become available or a vehicle is sold.



Not registered? click here
Unforgettable Thrills: Exotic Car Rental In Miami, Florida
Miami is a city of glitz, glamor, and excitement. From its white sandy beaches to its vibrant nightlife, it's no wonder it's a top destination for travelers worldwide. But if you really want to experience Miami in all its glory, there's no better way than by driving an exotic car. With American Luxury Auto Rental, you can get behind the wheel of a Lamborghini, Ferrari, or other high-performance vehicle and cruise through the city streets in style. Our cars are in the best condition. With easy-to-follow steps, you can rent the exact car of your dreams.
Overview Of Exotic Car Rental In Miami, Florida
Exotic car rental in Miami, Florida, seems to be a popular luxury service that allows visitors to explore the vibrant city in style. With its scenic coastal routes and upscale nightlife, Miami is the perfect destination for an unforgettable driving experience in a high-performance luxury vehicle.
Exotic car rentals offer a wide range of high-end vehicles, such as Lamborghinis, Ferraris, McLarens, and Bentleys, to cater to the discerning tastes of visitors looking for an upscale travel experience.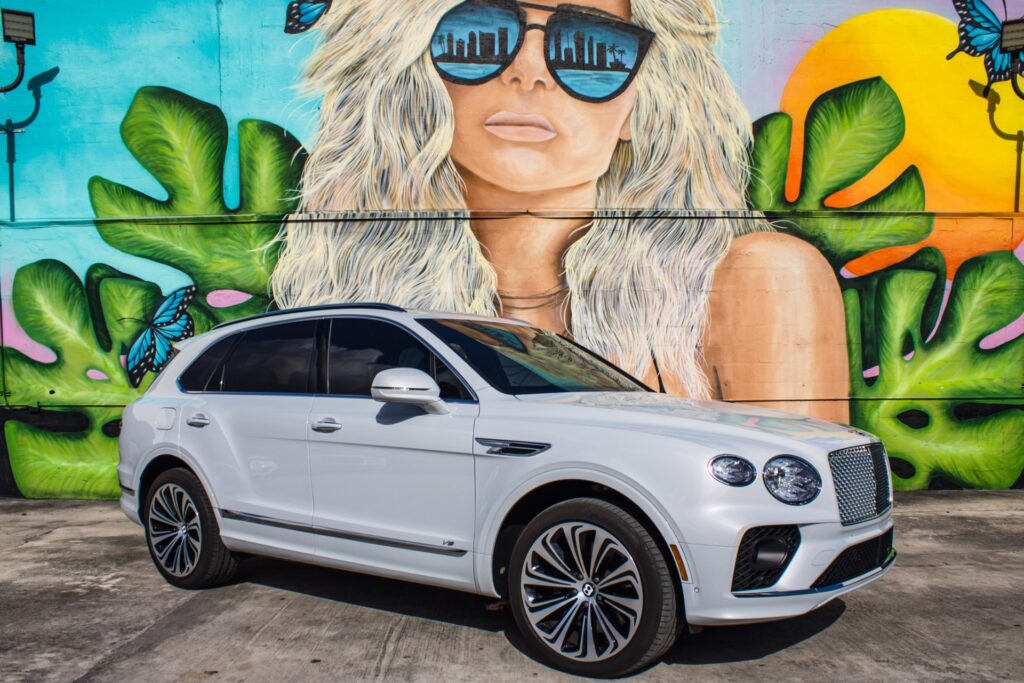 Miami's exotic car rentals are well-established, and visitors can easily rent a vehicle for a day, a weekend, or even an entire week. The allure of driving a sleek and powerful vehicle on Miami's streets is hard to resist, and the experience is sure to leave an indelible memory.
Whether it's cruising down Ocean Drive, taking a scenic drive along the famous South Beach, or enjoying the picturesque views along the coast, exotic car rental in Miami offers a thrilling and unforgettable experience.
Reasons For Choosing Rental Agencies In Miami
Following are the factors and reasons for renting exotic cars in Miami, Florida:
Reputable Car Rental Agencies
American Luxury Rental in Miami is reputable. This means they have a history of providing quality customer service. This rental agency has proven itself to be trustworthy and dependable provider of rental automobiles, ensuring that customers get the greatest experience possible when they rent a car.
Wide Selection Of Vehicles 
American Luxury Rental is a good option because they have a large variety of cars to choose from. They offer a wide variety of vehicles, from little automobiles to SUVs and high-end sedans, to suit customers' needs and wallets. Customers can select the automobile that best meets their requirements and tastes.
24/7 Customer Support
American Luxury Rental provides around-the-clock service so that customers can get aid when they need it. This is especially helpful for foreign guests who may be experiencing language and time zone challenges. Rental companies offer many customer service options, including phone, email, and live chat.
Convenient Booking Options
Renting a car in Miami is quick and simple, thanks to American Luxury Rental. Customers have the flexibility to set their pickup time and location when they reserve their reservation online or over the phone. Customers may rest assured that they will have immediate access to transportation upon landing at their location.
Commitment And A Personalized Rental Experience
American Luxury Rental is committed to providing a personalized rental experience for their clients. They strive to meet their customer's needs and expectations by providing quality service and reliable vehicles. They pride themselves on going the extra mile to ensure that their clients have a positive experience renting a car in Miami.
Available Exotic Cars For Rental In Miami
Some of the available exotic cars for rent in Miami, Florida, include:
Lamborghini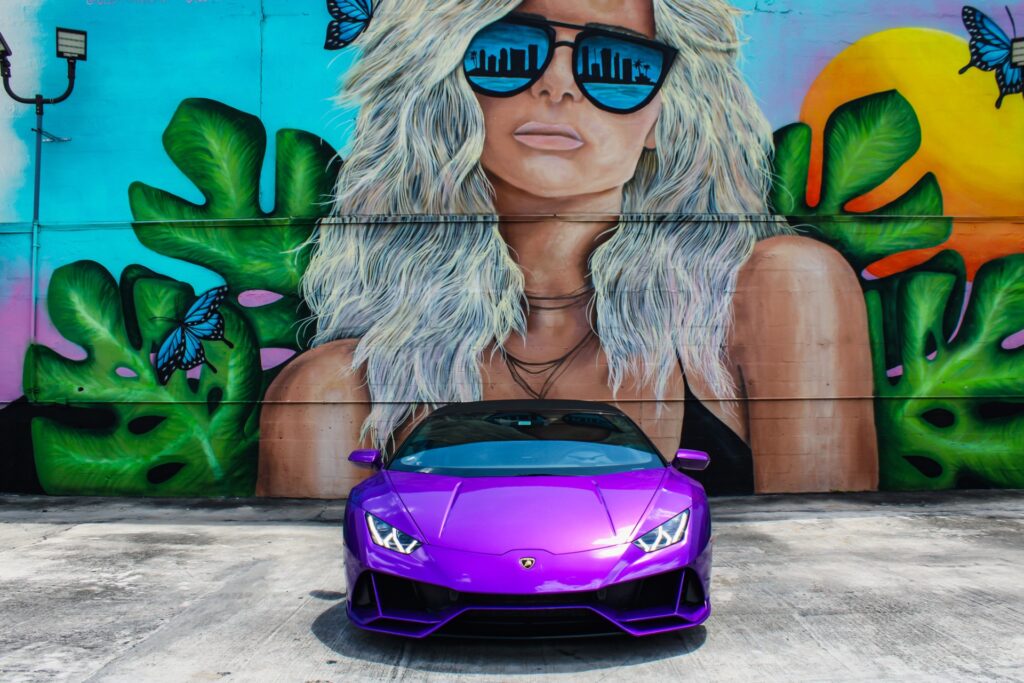 Lamborghini is an Italian luxury car brand that is well-known for its high-performance sports cars and the streamlined appearance of its vehicles. The Lamborghini Huracan and Lamborghini Urus are some of the Lamborghini vehicles that can be rented in Miami. With their potent engines and expertly tuned suspensions, these automobiles are intended to deliver the pinnacle of driving gratification to their owners.
Ferrari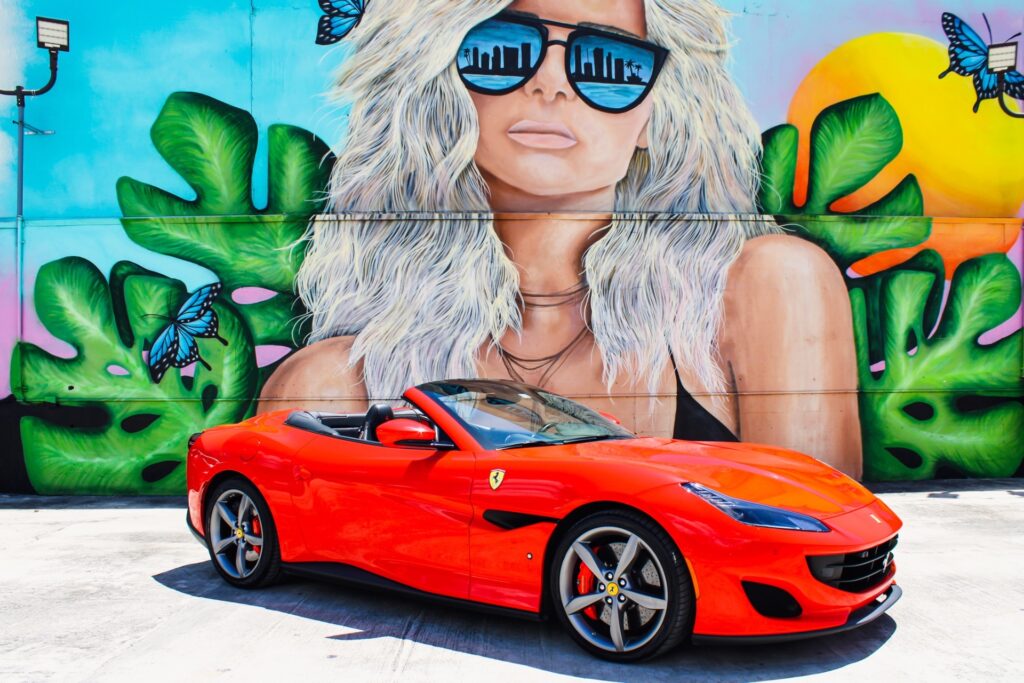 Another Italian maker of exotic sports automobiles, Ferrari, is famous for its vehicles' speed, power, and style. The top-of-the-speed variant of Ferrari is Roma, with 199 mph. While the other variants, the Ferrari F8 Spider, and the Ferrari Portofino, are among the Ferrari vehicles that can be rented in Miami. These automobiles are designed to perform very well, as seen by their cutting-edge aerodynamics and technological components.
Porsche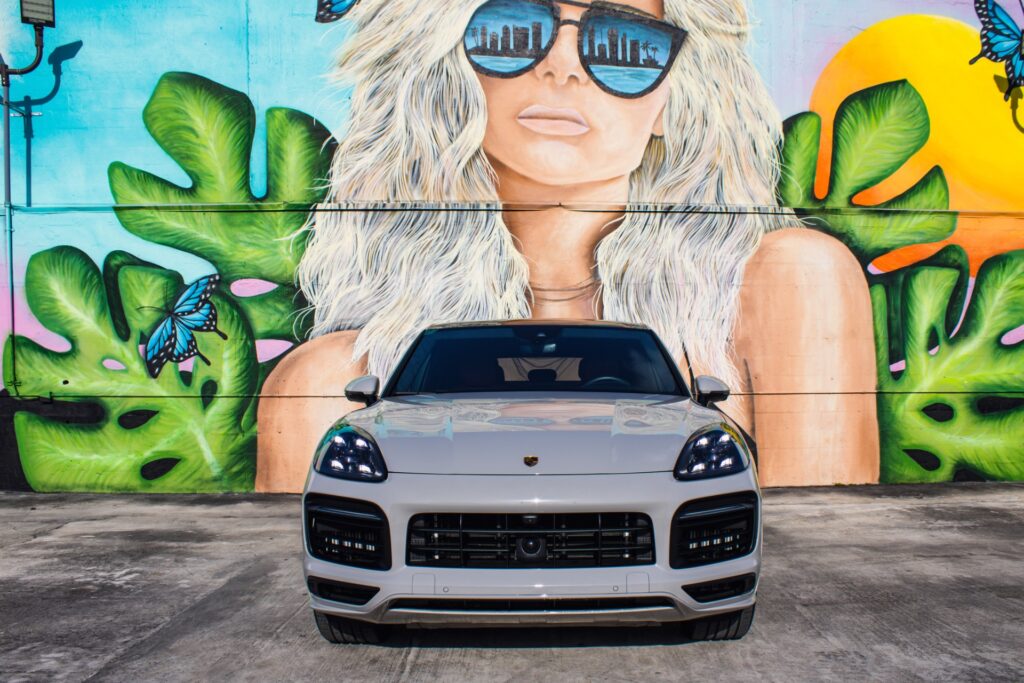 The German luxury automobile company Porsche has been turning out high-performance sports cars, sedans, and SUVs for years. The Porsche 911 Turbo S, the Porsche Boxster Spyder, and the Porsche Cayenne Turbo are among the Porsche models to be rented for the best-ever experience. These automobiles provide drivers with the ideal balance of power, handling, and comfort, which is one of the biggest reasons they are such a popular choice for those who are searching for an exciting ride.
Aston Martin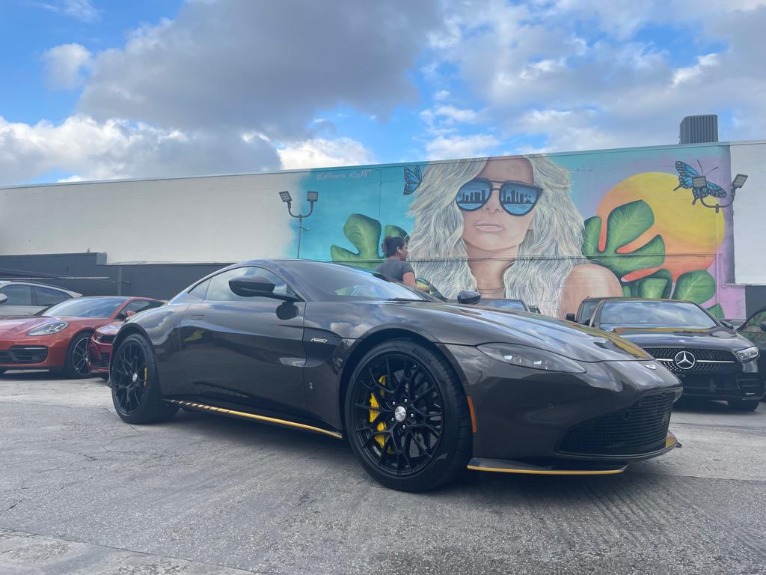 Aston Martin is an amazing British manufacturer of luxury sports cars that are well-known for their elegance, style, and performance. The Aston Martin Vantage is one of the Aston Martin cars that are among the best-performing vehicles. This automobile, with its high-end amenities, elegant designs, and V8 or V12 engine options, is intended to deliver a driving experience that is both luxurious and enjoyable.
Mercedes-Benz
Mercedes-Benz is a premium automobile manufacturer known for producing stylish and sophisticated vehicles. The S Class, G Class, and AMG GT are just a few of the company's cars that excel in all three categories. Mercedes-Benz automobiles are well-known for their innovative features, roomy cabins, and potent engines. Silver, white, and blue are just a few of the potential hues for automobiles.
Bentley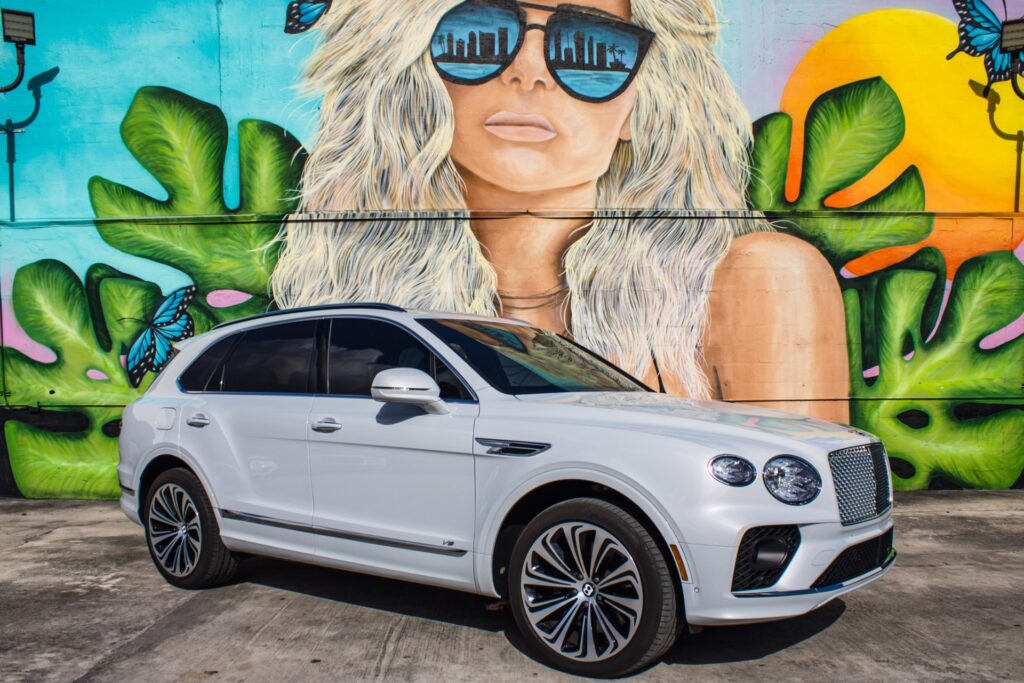 The exotic automobile British manufacturer Bentley is the very definition of affluence and refined taste. It is known as a silent sports car with the perfect blend of luxury and power. Bentley's timeless styling and meticulous craftsmanship can make any driver feel like a prince or princess. Models like this manufacturer's Bentayga, Continental GT, and Flying Spur are the epitome of form and function. Bentleys are available in a wide range of colors, from sleek black to pristine white to deep blue.
Tips For Renting An Exotic Car In Miami
Below are some tips that need to be considered while renting luxury cars in the local area of Florida, which include:
Safety And Maintenance Requirements
Safety and maintenance should be of the utmost importance when renting an exotic car in Miami. Ensure that the rental company maintains its vehicles regularly and adheres to safety regulations. Check the car's overall condition before renting and seek clarification on what to do in case of mechanical issues that may arise during the rental period.
Know Your Driver's License Restrictions
When renting an exotic car, it is important to be familiar with driver's license restrictions. Renting an automobile in the state of Florida requires drivers to reach at least the age of 21 and be in possession of a valid driver's license. Drivers may be required to be at least 25 years old, offer additional proof of insurance or a credit card, and have a driving record that is free of moving violations when renting a vehicle from some rental businesses.
Familiar With Local Traffic Laws And Regulations
Before you rent a luxury vehicle, it is in your best interest to become familiar with the rules and legislation that govern driving in the local area. This knowledge will help you avoid unnecessary fines and traffic violations that could spoil your stay in Miami. Some important traffic rules to follow in Miami include:
Speed Limits

: Miami enforces speed limits by area. Municipalities require 30 MPH, school zones 20 MPH, and interstates 70 MPH. 70 MPH applies to toll highways. Slow and speedy drivers might be fined.

Cell Phone Use

: The use of handheld mobile devices is prohibited while driving in Miami.

Traffic Congestion

: Miami is known for its traffic congestion, especially during peak hours. It is important to plan ahead and avoid peak traffic times where possible.
Liability Options In Rental Packages
Understand the liability options included in the rental package. Most rental companies offer insurance for rental cars. These options typically include:
Collision Damage Waivers

: These waivers cover the cost of any damages incurred to the rental car in the event of an accident.

Liability Insurance

: Liability insurance covers any damages or injuries caused to third parties as a result of an accident.

Personal Accident Insurance

: Personal accident insurance covers personal injuries and medical expenses for the driver and passengers in the event of an accident.
Enjoy Your Exotic Car Rentals With American Luxury Auto Rental
There's no better way to experience Miami, Florida, than by taking a spin in one of American Luxury Auto Rentals' exotic cars. Our fleet offers a variety of colors and luxury amenities you won't find anywhere else. Whether you're visiting Miami for the first time or a long-time local looking for an exciting new way to explore the beaches, Miami has something for everyone. 
With unbeatable prices and reliable services, American Luxury Rental will make your stay in Miami unforgettable with its exotic car fleet. Browse our selection of vehicles today to find the perfect model for your stay and book your car rental online. Get ready for the thrills and adventure—fasten your seatbelts and prepare yourself for an exhilarating journey through the streets of beautiful Miami!
Find your vehicle

Sort by